As a part of one of my on going projects with a leading construction company in Qatar, we are giving this 70+ year old brand a face lift. While this entire exercise will make a brilliant re-branding  case study some day, today I want to concentrate on one very crucial part of content marketing that I believe is more important that we think it is. I have to admit that it was that one intriguing question by the client that got me thinking…for good!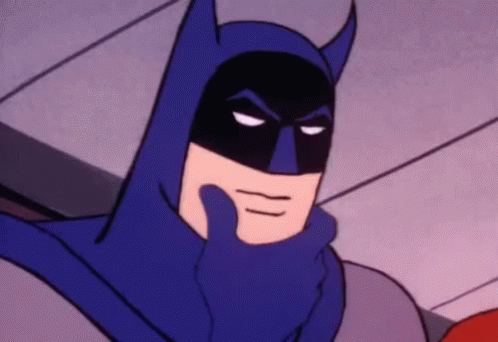 Now, What is a 'Company Overview'?
I am no batman so I googled this very question (we need a superhero with google-like powers). Surprisingly there was nothing much that would explain to me what a company overview is like I was a 5 year old (hellya! Denzel Washington). So I went for split and search and it kinda worked. So, an overview of a situation is a general understanding or description of the situation as a WHOLE.  Obviously the situation here is a company and the task is to write a page that would describe the company as a WHOLE. Again in caps because that is the keyword!
You wondering why?! remember the intriguing question that my client asked…it was, "should we call the prepared content Company Overview, Company Introduction or Company Brief?" 
The keyword helped me answer the question. A company overview is far more than an introduction or a brief. when you introduce yourself to someone it mostly is your name, where you come from, what company you work with and maybe a couple of more points if the other guy is really listening to you. There is much more information about you in store than what you give away in an introduction. I have had interviews where I was asked to "briefly" introduce myself! So a brief is strictly no dilly dally, cut to chase, say it in one breath scenario. I understand that my examples are conversation based and the case in point is about written content, but my objective is to differentiate between an overview, introduction and brief before we know to how to write one.
While writing a 'Company Overview'…
List out the keywords that describe your business and its core values
Company overview is no longer confined to the pages of a business plan or a tedious report. It is one of the first things we read about when we enter a company website. With the growing acceptance and demand for SEO responsive websites, the content has to reflect the meticulous usage of keywords that will contribute in increasing the quality of your website. This is called "On-Page" SEO, a topic for my upcoming post.
Finding the right set of keywords for your business is a very crucial step and i encourage it to be a time taking one. The process includes interviewing the founders, present top management and conducting a competitor analysis and secondary research. Tools like Google Adwords Keywords Planner should be used to filter out the most relevant keywords.
Once you have listed out 10-15 keywords for your business, try and incorporate all or most of them in the company overview while maintaining the flow of information.
Here's my blog on step-by-step guide to keyword research
Figure out the key components that must be included 
Think of it as a 2 minute business presentation to a set of people who have never heard about your company till that very moment. What are the most important aspects of your company that they should know about?, Where can they locate you?, When did you start this company? and how are you the best in what you do? Writing a company overview is simply answering these questions in the most accurate way possible. In short, it should contain the What, Where, When and How of your company
Follow this basic structure
Company History  – provide the back story, including date of founding and who were the founders
Management Team – details about the top management and their key roles
Legal Structure and Ownership – how you've decided to structure your company
Locations and Facilities – Details on your work spaces and diversity
Mission Statement – A concise statement on the guiding principles of your company
So, get started on writing a company overview that will get you noticed.