The genesis of this post is a long-standing debate with my colleague on a topic that can be safely put as "Marketing Vs Merchandising".  To begin with, I feel  that there cannot be a debate/discussion on Marketing "Vs" Merchandising because the latter is a very important subset of the former which also consists of several arenas including pricing, promotion and sales lead generation. If I were to present an analogy, consider marketing division as a human body and the different marketing functions as its organs that operate on their own to keep the human body up and alive! so you see now a debate on kidney Vs Human body is kinda ridiculous.
who is the brain you ask?! well…most often it is the marketing head of the company 😀
But the best part of any discussion is the information exchange that happens (sometimes to win a pointless argument) and this time I got to learn about the merchandising basics that will help you close the gap between marketing, sales and operations that sadly work in silos in most organizations!
Merchandising is defined as the act of promoting the sale of goods, especially by their presentation in retail outlets. The keyword here is presentation. Not to sound shallow, but the presentation of products, goods, services, offers, sales reps, furniture and displays inside your store is a testimony for the standard of your store.
OR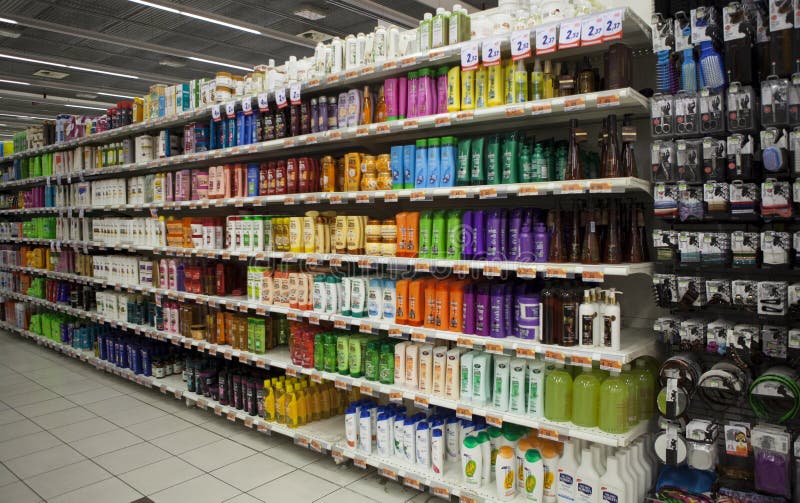 So watch out for these merchandising basics to make your store look like picture 2:
#1 STORE LAYOUT 
Spending a lot of time with the store layout to figure out the most optimum store setup is highly recommended in the case of new outlets. 3D layout and dry runs should be done before you actually start setting up the store units. This step can make or break the entire shopping experience in your store for the customers. During the dry runs where you approach the store from the eyes of the customer…figure out the high visibility areas, congestion areas, navigation challenges, placement zones which would be best for the store.
the grades A,B and C in the payout are a part of the "Visibility Grading". A being the most visible areas followed by B and C. Again, this here is the final layout which was finalized after a lot of permutation & combination of the display unit arrangements.
#2 MERCHANDISING SEGMENTS
Merchandising segments are defined to maintain the uniformity or uniqueness of each product category and hence maintain the overall look and feel of the store. merchandising segments are also mean to make the in-store shopping experience of the customer a lot more convenient. Let's continue with the pharmacy example…so there will be broad product categories like skin care, hair care, feminine care, eye care, OTC medicines, vitamin supplements, baby care , etc. For a merchandiser it is very important to different each of these product categories in a visible manner so that the customer knows exactly where to find what.
Also, each merchandised segment should be have a line of connectivity for the customers to move from one product category to another without even realizing it. so having wall units for skin care, hair care & feminine care in a continuous line will make more sense than skin care, baby care & vitamins.
#3 STORE DISPLAY 
It is what it means! make your store look good…for which all the efforts are being made. But here are some sub points that will simplify your understanding of the display in a store:
Counter display – Fast Moving Consumer Goods (FMCG) should be displayed at the counter. The area of the counter display is graded as a high end visibility area in the store and are meant for handy products that might slip out of a customer's shopping list. e.g chewing gums, candies, hand sanitizers, wipes and so on.
Free Standing Display Unit (FSDU) – or a Floor Stand is an integral part of  store display.  Utilizing floor display in a correct manner not only increases the likelihood of impulse purchase but also the willingness of shoppers to switch between brands.
Window Display – It is important to keep window display area tidy at all times as this signifies your store reputation. Do not stock up products in front of the window display as it portrays a disorganized viewpoint of the store. But window display is crucial for promotion material to entice the customers.
#4 LEVEL PLACEMENT 
There are few important things to consider when placing products on the shelves, such as:
Placing your most profitable items at eye level
Placing products for children and pregnant women at eye level
Placing your popular or targeted products in between eye and knee level of visibility
#5 PLANOGRAMS 
Once you have decided which products are to be placed on which shelves basis the best visibility plan, it is important to consider how the products have to be arranged on the shelves too. A planogram is a visual diagram, or drawing, that provides details on the placement of every product in a retail store. These schematics not only present a flow chart for the particular merchandise departments within a store layout but also show which aisle and on what shelf an item is located.
while I have tried to superficially touch upon the basic merchandising practices, there is a lot more that goes into making a store look flawless and customer friendly. But these pointers will definitely lay a strong foundation in your learning about merchandising and will surely make your views count in "merchandising Vs. marketing" discussion 😛