Are you on the other side of the phone, with a script that has no emotions and a target that has no logic? If your answer is YES, then this blog is for you because you got it all wrong bruh
But…If you are on the other side of the phone, with a strategy crafted for the person you are calling that will initiate a meaningful business relationship? then go chill!! you have it figured out 😀
So you know what I am talking about…Cold Calling. If you are a noob then here is a wikipedia definition for you – "Cold calling is defined as the solicitation of business from potential customers who have had no prior contact with the salesperson conducting the call." You get it? all the credit card, health insurance, property dealer calls you get almost every day! It goes by a more professional term called telemarketing btw.
As a marketer I have no doubts that telemarketing is a very useful, result oriented and sophisticated marketing tactic that can generate leads, convert sales and develop business relations. I mean just think about it…you (a consumer) are chilling on a sunny day thinking about a luxurious foreign vacation and wallah! the phone rings and a warm voice tells you how a credit card with travel benefits can make your dream come true. I mean this is the story of modern age genie you guys!!
Sadly in real life this is how the scenario unfolds…you (a consumer) are overworked in your office trying to catch up with the pending to-do list and damn! the phone rings and a high pitched voice starts narrating a story that's just  mumbo-jumbo words with very little sense in it. And you just slam the phone down hoping to never hear that voice again. Some who have lost hope even block these numbers to be sure!
So where is it going wrong? It all sounded good when you were presenting the strategy in the conference room…100 calls per day > 50% response rate > 10% pipeline ….the numbers were magical! then what went wrong?
"Knock Knock"
"Who's this"
"Your strategy that needs better EXECUTION"
* i use humor as a defense mechanism 😀 😀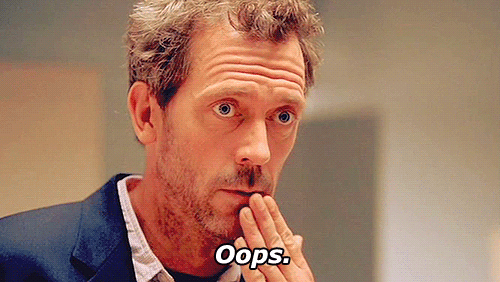 So Let's talk about Useful, Result Oriented & Sophisticated cold calling (yes it exists) and how these simple pointers can really change the game for you:
1.WHO AM I?
FYI, this is deep. Before you pick up that phone to dial an unknown number please be sure who you are. Find an answer to who (your company) and what ( your role and offered solution) gives you the power to make this call. I say this because many a times I get a call from "someone" from "somewhere" telling me things which are secondary part of a conversation. Please take some time to introduce yourself and your purpose before you jump right into the tele script.
2.  IS IT A GOOD TIME?
If you are not asking this question before you nose dive into a long conversation with a complete stranger…please don't complain that chivalry is dead, cause you are killing it! Please appreciate other person's time and give them the option to opt in or out of the call basis their present state of affairs. If they are busy ask more a suitable time to call back and please call back.
3.  SCRIPT OR NO SCRIPT?
I am not saying tele-scripts are useless but they are redundant. I was once given the task to make a tele-script for IT solution sales and believe me there is no end to the number of possibilities how the conversation would go. So i just took the most likely situations and made a script (or what turned out to be a list of FAQs) that was meant to give direction to a telemarketing rep. So step out of it and use it only for directions! try to sound genuine, add a personal touch and go with the flow of the other person's response.
4.  OK I HEAR YOU, NOW WHAT?
Ever happen to you? you get so busy planning for the worse that you run out of reactions when it all works out? After a dozen unsuccessful attempts when that one God sent angel says the golden words like…"yes, I'd like to know about this" OR "yes, I want that" OR "yes, Ok" what then? You are probably dancing on your seat thinking of the deal you just won. Na ah! stop dancing and get real…tell them the steps that follow, call to action that includes signing up right now or a meeting request.
5.  ARE YOU THANKFUL?
Yes you are in the above scenario…the guy just signed up for your service. But are you thankful when someone says "sorry, but I don't need this"? probably not much, but you gotta be! Not wanting to sound preachy at all but that's the rule. Thank them for their time, any information that they might have shared, their patience while you were finding the right answer and most importantly their interest (if any).
I guess this helps every telemarketer who is armed with a phone that has a lot of potential. Let me know your thoughts…