If you are in India or an Indian in any part of the world, then I believe you have already been swept by the videos and pictures of this kohl eyed girl who until yesterday we had no idea about. Yes, I am talking about Priya Varrier who has now become the "most searched celebrity in India in a span of 2 day"! Now there couldn't have been a stronger nudge than this for me to write about this subject, so here it goes…
Literally, all it took was a barrage of facial expressions and a wink that appears for a few seconds and the whole country was head over heels in love and awe for this teenage girl from Kerala.
The result?… everyone was occupied on social media talking about this video, sharing it, liking it, making memes about it and most importantly relating to it. If at this point you are asking yourself this question "how can I make it viral?" then here are some quick tips to win the viral game.
#1 CONTENT IS (& WILL ALWAYS BE) KING 
I know I am not the first one to say this so ignore the mic drop. But seriously,  it is the content to start with that will potentially make it viral in the end. Content marketing was widely spoken about in 2017 and its ripple effect will continue even this year, only the focus will be on Video Content in 2018. With the proliferation of features on social media platforms that has made video an easy to access, view and share form of communication, people now like what they watch (not just see).
Also, you'd agree that videos are a more spontaneous and interactive form of "talking" to your audience. So for starters keep up and adapt to new forms of content to make it viral.
#2 RELEVANCE, DON'T LOSE IT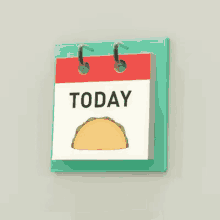 This brings me back to the viral video that urged me to include this point in the list of techniques. Well not everyday you see viral videos making headlines but whenever you do, it is mostly about a subject/topic/event/phenomenon that was already being talked about. In the case of  this video clip trailer for a song in Priya Varrier's debut Malayalam film, Oru Adaar Love, which was launched during the valentine's week when the youth of this nation was already fishing for something playful and romantic to kick start their valentine's participation on social media. And they found it in the twenty-seconds iconic wink 😉
Thus it is really important for your content to be relevant to the times which will make it easier for people to relate to it. Now that does not mean you cannot change the subject and that is where the next technique comes into picture.
#3 HIT THE EMOTION
Again emphasizing on the content, the core of your message should cater to the emotions of your audience. Be it happy, sad, shock or annoying…if it's different it will work. Remember the Turkish chef aka "Salt Bae" who sprinkled some salt with loads of attitude and rocked the internet last year? Also, the dancing hot dog which until today I have not been able to make much sense of, and now very famous Prof Kelly and his adorable kids who walked into his study while he was live on BBC. Some of these never seen before stuff on internet were bound to go viral because everyone's looking forward to some thunderbolt event to start their day.
#4 BE SELECTIVE 
Now here I want to talk about a misconception about Viral Marketing. As the name and subject suggests, we are talking about volume, number, quantity and the bigger the better type. So going by this understanding, the universe is your audience to achieve the scale of being viral. But NO! the concept of targeting still applies. You need to be selective and know your target audience for your content. This will further help you in selecting the right communication channel, reach to people which related interests and pick influencers who are important for these target audience.
#5 MAKE IT EASY TO SPREAD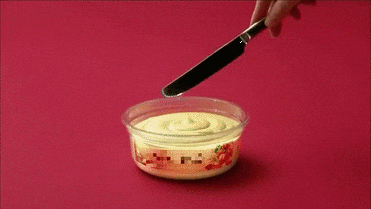 It has to be contagious like viral. If your content is easy to share, download and embed then it will be spread as fast as virus does. So, allow people to share your content or message easily, embed it on their own sites and download it for use later.  While doing all this, make sure your simplify your message for people to understand and share.
There you go! now you know it all. I hope these techniques will help you make your content go big. And for me…this gif is making me hungry 😐